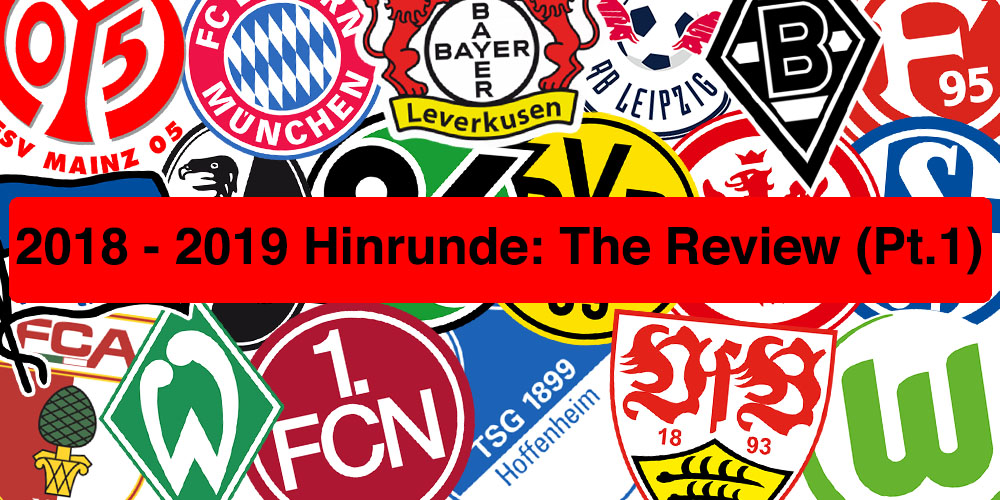 It seems only yesterday that Bayern Munich and Hoffenheim kicked off the 2018-19 season on 24th August last year. Yet here we are in January 2019, with half of the season already played… and what a five months it has been! In the 153 games so far, we have seen goals, red cards, upsets and much more. With so much having happened in the Hinrunde, it's only right that we look back and review the first half of the campaign!
With 18 teams to cover and analyse, we decided to split the show in to two parts. In this episode, we look at the current bottom nine and discuss how their seasons have panned out so far, as well as looking at what they need to do in the final 17 games. It is tight at the bottom, with just four points separating the bottom four sides. We dissect the relegation battle before looking at the teams just above to see how they have performed so far, and what their goals are from now until May.
In next week's show, we will concentrate on the teams at the top, with the races for the title and for Europe hotting up.
As always, a very special thanks to our friends 'Phre The Eon' for the theme music. Anyone interested can find them on Facebook.