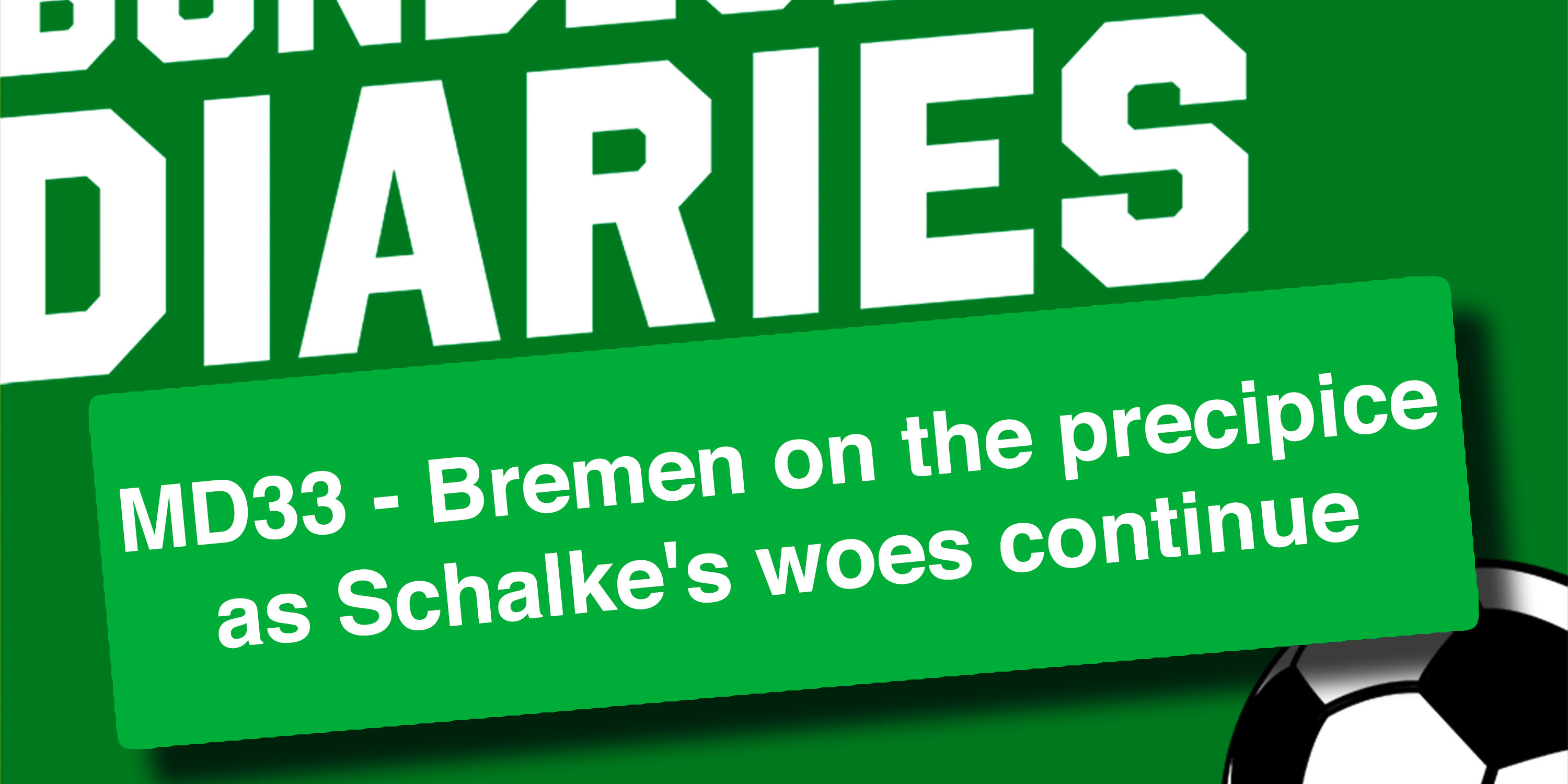 Just one matchday left before the Bundesliga draws to a close! The past weekend saw all games played at 15.30 on Saturday as part of a bumper Konferenz, and there were goals across the board. The weekend's biggest game in terms of importance was Mainz against Werder Bremen. Florian Kohfeldt's side needed a win to give themselves a real chance of survival, but they succumbed 3-1. Whilst Dusseldorf's draw against Augsburg means there is still hope left, Bremen are staring relegation right in the face.
It is now 15 Bundesliga matches without a win for David Wagner and Schalke. This time they were hammered 4-1 by Wolfsburg, with Wout Weghorst scoring twice. Fortunately, they performed well in the Hinrunde – otherwise, they would be in trouble at the bottom themselves.
As ever, the boys cover all of the action in a special week for the Bundesliga Diaries – this is our 100th episode! As always, a very special thanks to our friends 'Phre The Eon' for the theme music. Anyone interested can find them on Facebook.