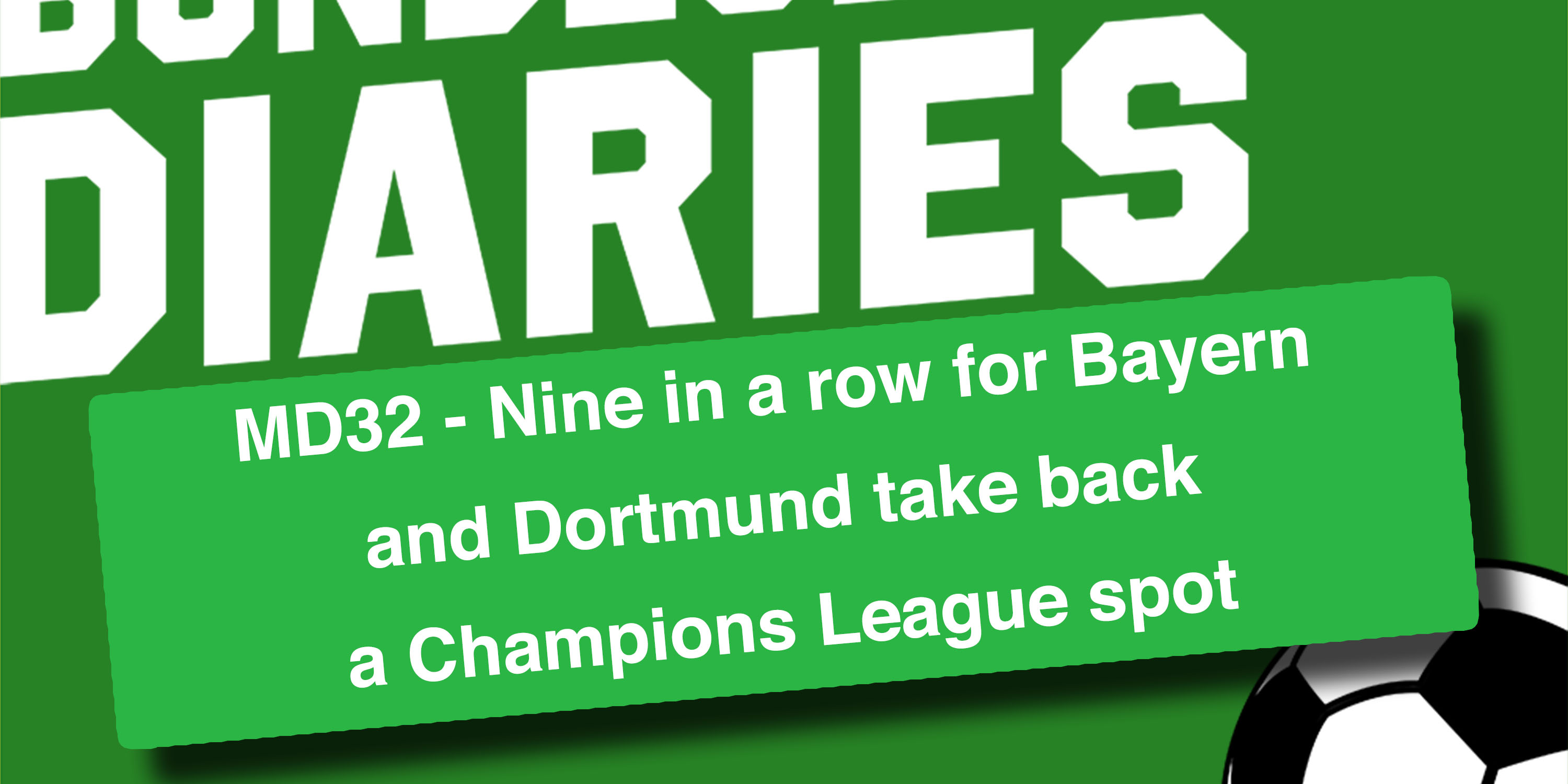 Bayern's Bundesliga dominance continues as they clinched their ninth title in a row this past matchday! In the end, they were crowned champions without even needing to play thanks to Borussia Dortmund's 3-2 victory over RB Leipzig. Still, they showed exactly why they will lift the trophy once more with a stunning 6-0 hammering of Borussia Mönchengladbach. Robert Lewandowski scored a hat-trick to take his season Bundesliga tally to 39 – he is now just one strike away from Gerd Müller's all-time single campaign record of 40 with two games remaining.
Dortmund's win may have handed Bayern the title, but it was also vital for their own goals. The win sees them move back into the top four and the last Champions League spot at the expense of Eintracht Frankfurt, who could only manage a 1-1 draw with Mainz.
As always, a very special thanks to our friends 'Phre The Eon' for the theme music. Anyone interested can find them on Facebook.