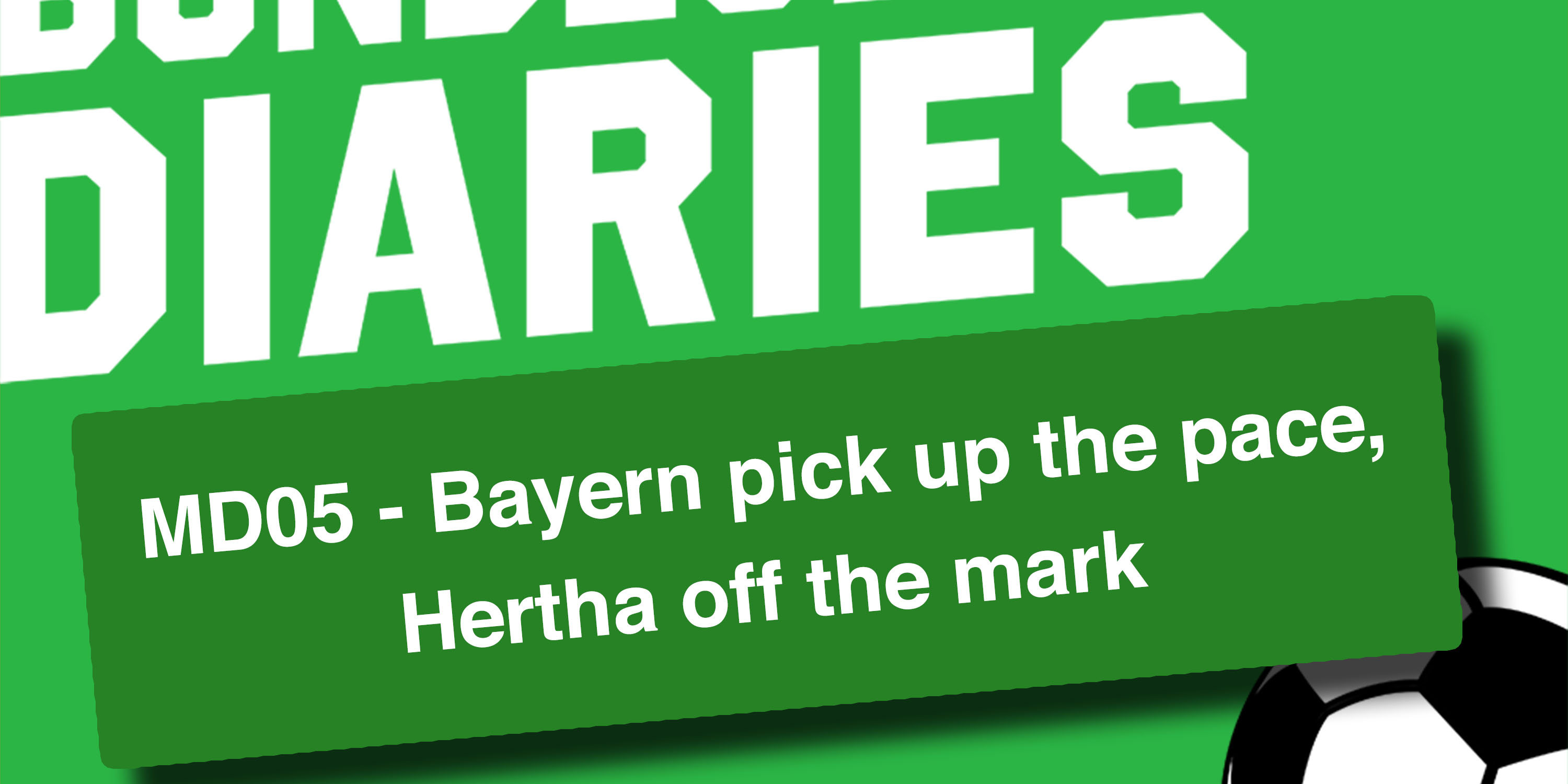 Matchday five of the Bundesliga has been and gone, and the table is now starting to take shape. RB Leipzig continue to lead the way thanks to a convincing 3-0 victory at Werder Bremen, whilst Bayern hammered Koln 4-0. Borussia Dortmund, meanwhile, could only draw 2-2 at Eintracht Frankfurt.
It was a big weekend for Hertha Berlin. They won their first match of the season, although they only just edged past Paderborn 2-1. That should keep Ante Covic in his job for a little while longer.
As two of the members of the Bundesliga Diaries travelled to Leverkusen to watch Union Berlin, we talk about away days in our In Depth section.
As always, a very special thanks to our friends 'Phre The Eon' for the theme music. Anyone interested can find them on Facebook.