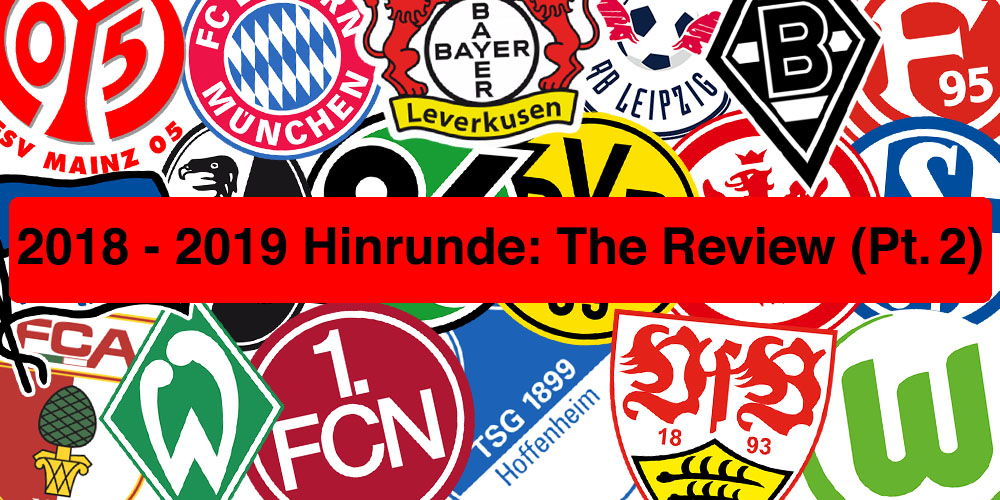 If the relegation battle has been interesting, then the title race has been scintillating, purely for the surprises it has thrown up. After six years of Bayern domination, a Bavarian victory seemed a formality. But, after 17 games, it is Borussia Dortmund who lead the way by six points. BVB have been impressive, whilst Munich have experienced some sticky moments under new manager Niko Kovac.
Other than Dortmund, there have been several stand-out performances, such as Eintracht Frankfurt's march to the Europa League places and Borussia Mönchengladbach having their best start to a Bundesliga season in 31 years. In this second part of our special review, we look at how each of the top nine has fared so far. We discuss their strengths, weaknesses, and what the second half of the season has in store. With just 17 matches left, the end is in sight, and it promises to throw up more exhilarating action.
If you missed Part 1, you can catch it here.
As always, a very special thanks to our friends 'Phre The Eon' for the theme music. Anyone interested can find them on Facebook.